Krust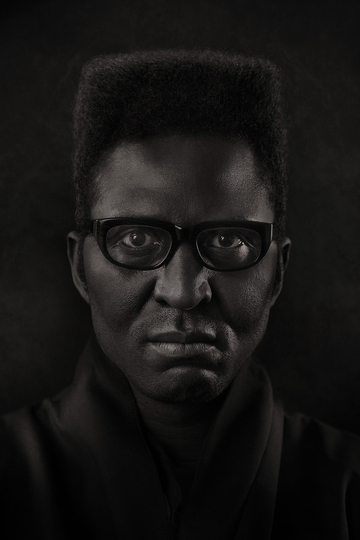 Download presspack >
As one of the original pioneers of the Bristol sound and jungle drum and bass, Krust is better known for his Cerebral, hypnotic pushing the envelope style of electronic music. Tracks like Soul In Motion,True Stories and Future Unknown still influence a generation today. For over 20 years he has in some shape or from been at the forefront of creativity, in music, starting a records label, creating conceptual visions, talks and workshops to his latest venture, starting a controversial CBD oil health supplement made from Hemp, Krust has been pushing the boundaries and continues to break new ground.
Better known as the co-founder of Bristol's Full Cycle crew (with Roni Size, DJ Die and Suv), DJ Krust was born in Bristol in 1968, Krust was raised on hip-hop and began DJing in the mid-'80s at schools and small clubs and the legendary Saint Luke's Road warehouse where Fresh 4 held their illegal parties. His interests grew to include acid house and rave by the late '80s, and a stint in the group Fresh 4 landed Krust in the middle of the charts, when "Wishing on a Star" made number nine in late 1989. Fresh 4 signed to Virgin, but never released another record, so Krust returned to DJing and dived into production work (notably for Smith & Mighty with his brother Flynn, later of Flynn & Flora). Who together started a label which after only a few releases faded away.
The story is well known now of the meeting at the 1990 Glastonbury Festival, where DJ Krust, Roni Size, DJ Die and Suv hatched a plan to start label. Soon they began to produce tracks together, often in collaboration with each other. The outfit recorded solo and in tandem releasing material for Bryan G and Jumpin' Jack Frost's V Records during the early '90s, then in 1992 Full Cycle released Music Box, the track that changed jungle. Along with its sister label Dope Dragon, Full Cycle released several crucial singles and the 1995 label retrospective Music Box, through an agreement with Talkin' Loud Records. DJ Krust continued to record for V and Full Cycle, and together with Roni Size, they remixed Goldie and fellow Bristol crew More Rockers. Size's debut album New Forms -- with considerable production help from Krust -- hit the music world like a bomb in 1997, leading to Krust's own major-label contract the following year (as Krust). His Polygram debut, True Stories, was followed in 1999 by Coded Language.
Krust has been back in the studio creating new and exiting music with new Collaborators and a alias, George Kurt on his Rebel Instinct media platform, which aims to showcase the best of what the culture has to offer. With the coming release and Re-ignition of Full Cycles back catalogue and a tour for 2016 plus the 25 year Anniversary of Fresh 4, there's lots to look forward too, and there's a very special project in the works, but you're going to have to wait to find out what that is.