Bryan Gee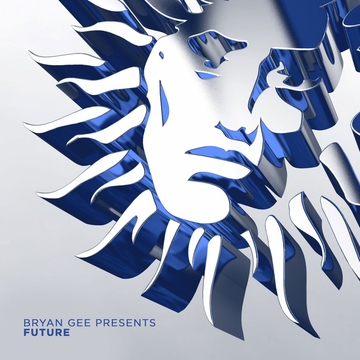 Download presspack >
Bryan Gee is recognised around the world as the label boss of legendary drum & bass imprint V Recordings and the international DJ with the trademark wide grin who has a genuine love for his job.

Bryan caught the DJ bug at an early age, growing up in Cheltenham as part of a tight Jamaican community immersed in sound system culture. Reggae was his first love and by his early teenage years he'd begun to get involved with local sound system Challenger and his natural knack for the music led to him being asked to act as the system's selector.

By the early '80s Bryan's love for music had led him to Brixton, London but after some initial difficulty Bryan found himself on the wrong side of the law, spending two years in jail. During that time however he became close friends with another DJ who was interested in jazz-funk and popular music and Bryan's love for different types of music began to grow.

After leaving prison Bryan decided it was time to start up his own sound system again. He called the sound system Kleer FM and he thrust himself right in the mix as he started to play wherever he could get a gig. Soon he found himself DJing at parties all around the area and on pirate radio too.

It was while DJing at a regular local pub gig that Bryan met Jumping Jack Frost and they forged a partnership that led to them DJing together on pirate station Quest FM before moving onto their own Brixton based station, Passion.

Playing together they made a huge name for themselves around the area and after a chance encounter with a new form of dance music house at a party near London Bridge, Bryan and Frost began to introduce acid house to their radio shows and DJ sets.

Thanks to his knowledge of the scene Bryan landed himself a job at Rhythm King offshoot Outer Rhythm, and soon he was helping to kick start the careers of artists like Leftfield and Moby.

After leaving his job Bryan decided it was time to follow his heart and start a label of his own. V Recordings was born with Bryan bringing through some more fresh talent now well known to the world as Roni Size, Krust and Die.

Meanwhile Bryan's reputation as a DJ has spread far and wide, not only through the hundreds of high profile bookings he receives each year, but also thanks to his own V Recordings and Movement branded events.

Thanks to his tireless effort and his endless love for music, Bryan G is still one of the most recognisable faces on the international DJ circuit and with V Recordings still very much at the forefront of the drum & bass scene he can claim to have achieved far more than most.

Now over two decades since acid house changed his musical tastes forever Bryan G is still pushing the boundaries and loving what he does no wonder he always has that trademark grin.