Anthony Kasper Live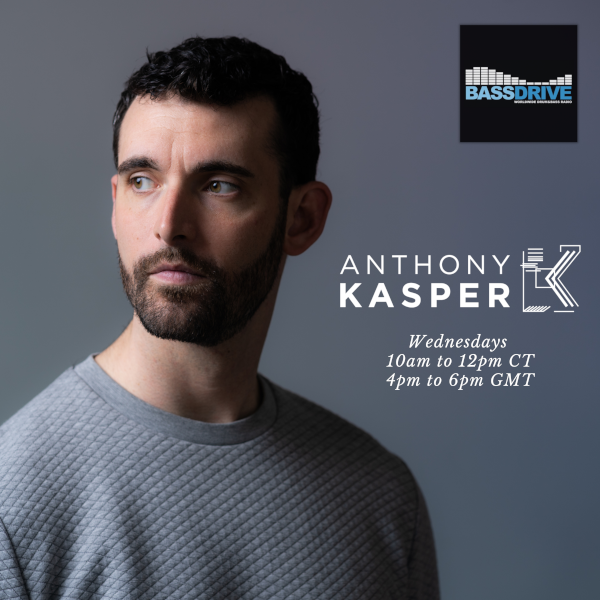 Warning: file_get_contents(http://soundcloud.com/oembed?format=js&url=http://soundcloud.com/anthonykasper&iframe=true): failed to open stream: HTTP request failed! HTTP/1.1 403 Forbidden in /foo/home/virtual/bassdrive.com-new/www/ext/modules/bass_ext/helpers.php on line 4
Location:

Minneapolis, MN, USA

Show Time:

Wednesday

Start:

10:00

End:

12:00
Anthony Kasper, more commonly known by just his surname, is a Minneapolis based producer and DJ. The 30-something year old has been DJing and crafting beats for 13 years. His catalog boasts 17 vinyl releases and 80+ digital releases via Fokuz, V Recordings, and other noteworthy labels. Since 2016 he has completed 2 USA tours covering 10 states, and 1 European tour covering 13 countries – including playing at Let It Roll festival. Selected by DJ Mag as one of the top up and coming US Drum and Bass producers, Anthony's music is frequently supported by heavy weights like Friction, Technimatic, DJ Marky, Bryan G and Random Movement and on BBC Radio 1. In 2020, Kasper started releasing music independently under his imprint Lake Street Recordings.
Kasper's Bassdrive show runs the full spectrum of the drum and bass sound. While his own creations tend to be dancefloor forward liquid funk, his love for the genre knows no limits. Buckle in and enjoy the ride every Wednesday!
On the Minneapolis circuit, Anthony is a full time professional DJ going as DJ Kasper. His versatile style draws influence from the funk, soul, and jazz records he grew up listening to. Kasper is a resident DJ at The Living Room @ The W Hotel. In 2022 he was selected to DJ the MLS All Star games in Minneapolis. Kasper also DJs with the NBA's Minnesota Timberwolves in and around the arena at home games and for the Minnesota United and Twins via GenerationNOW DJs. All that said, you're sure to hear some turntablist flexing, break chopping, and harmonic blending each and every set.