Planet V Radio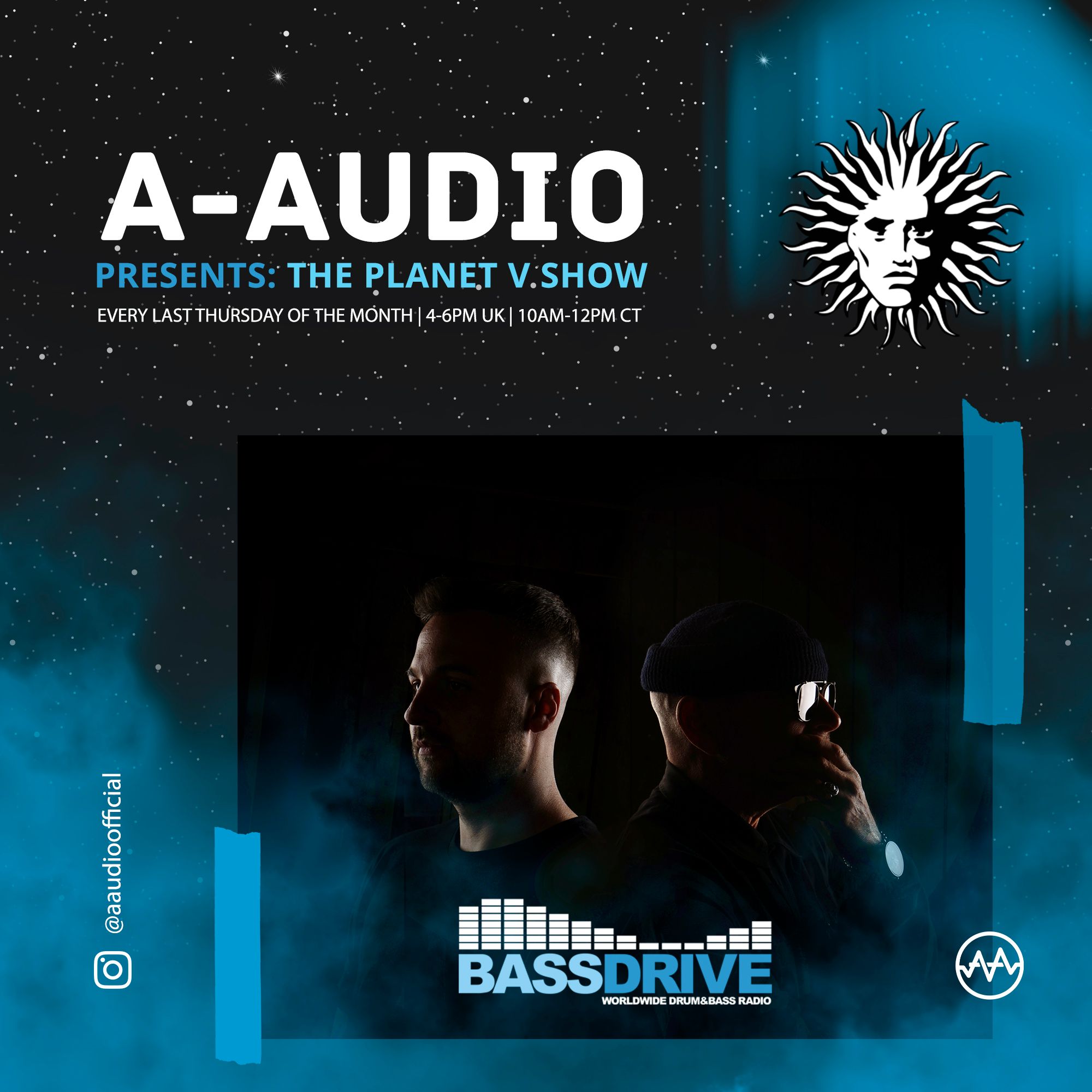 Location:

Worldwide

Show Time:

Thursday

Start:

10:00

End:

12:00
Meet A-Audio: A Fusion of Soul, Funk, and Deep Bass!
A-Audio, the drum & bass duo is creating their own signature style in the genre by merging live musical elements, soulful harmonies, and funk-blues vibes with the powerful energy of heavy basslines. Comprising of DJ Addiction (Jason Foreman) and Dave Thomson, their partnership emerged during lockdown, driven by a shared passion for pushing sonic boundaries.
DJ Addiction has left an undeniable mark on the liquid drum & bass landscape with releases on renowned labels like Goodlooking Records, Moving Shadow, Hospital Records and V Recordings (to name a few). Dave Thomson, with a history of engineering, DJing and teaching music technology, adds depth to the duo's creative arsenal.
From making waves in the Dub Wars Semi-Finals and a standout set at Boomtown 2023 B2B with Heavy weight hitters Acuna & Beat Merchants, A-Audio's journey is marked by impactful moments. Collaborations with artists like Alibi, Syren Rivers, Unkoded, Acuna, DJ Andy and Illmatika. And releases with V Recordings, Innerground Records, Emcee Recordings, Co-Lab Recordings, MURKT and Influence Records with more labels currently scheduled showcase their versatility and artistic synergy.
Their tracks like 'In my Veins', 'Touch the Sky' and 'Who Are Ya Bros' exemplify A-Audio's distinctive blend of soul, blues, and harmonies with infectious basslines. A-Audio has now taken it's place in the V Recordings camp and plan on build on their an sound to transcend boundaries and set the stage for an exciting mixture of DJ sets, live shows and releases.