Schematic Sound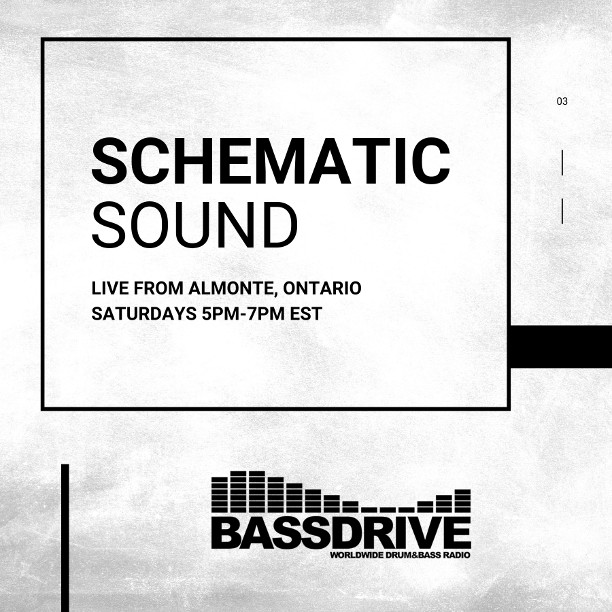 Location:

Almonte, Ontario, Canada

Show Time:

Saturday

Start:

15:00

End:

17:00
Over the years Schematic's releases with labels including Hospital Records, Flight Pattern Records, and Technique Recordings have garnered support from world class DJs such as Fabio, Bailey, LTJ Bukem, Rene LaVice, Technimatic, Random Movement and many more.

Schematic Sound began in 2013 as a monthly podcast with focus on creating flowing journeys through all corners of Drum & Bass. In 2016 Schematic extended these musical explorations to Bassdrive, weaving dark rollers with liquid funk to create a unique grooves.

Tune in live every Saturday from 4PM to 6PM Central (10pm to Midnight GMT) as the journey continues.