Fuzed Funk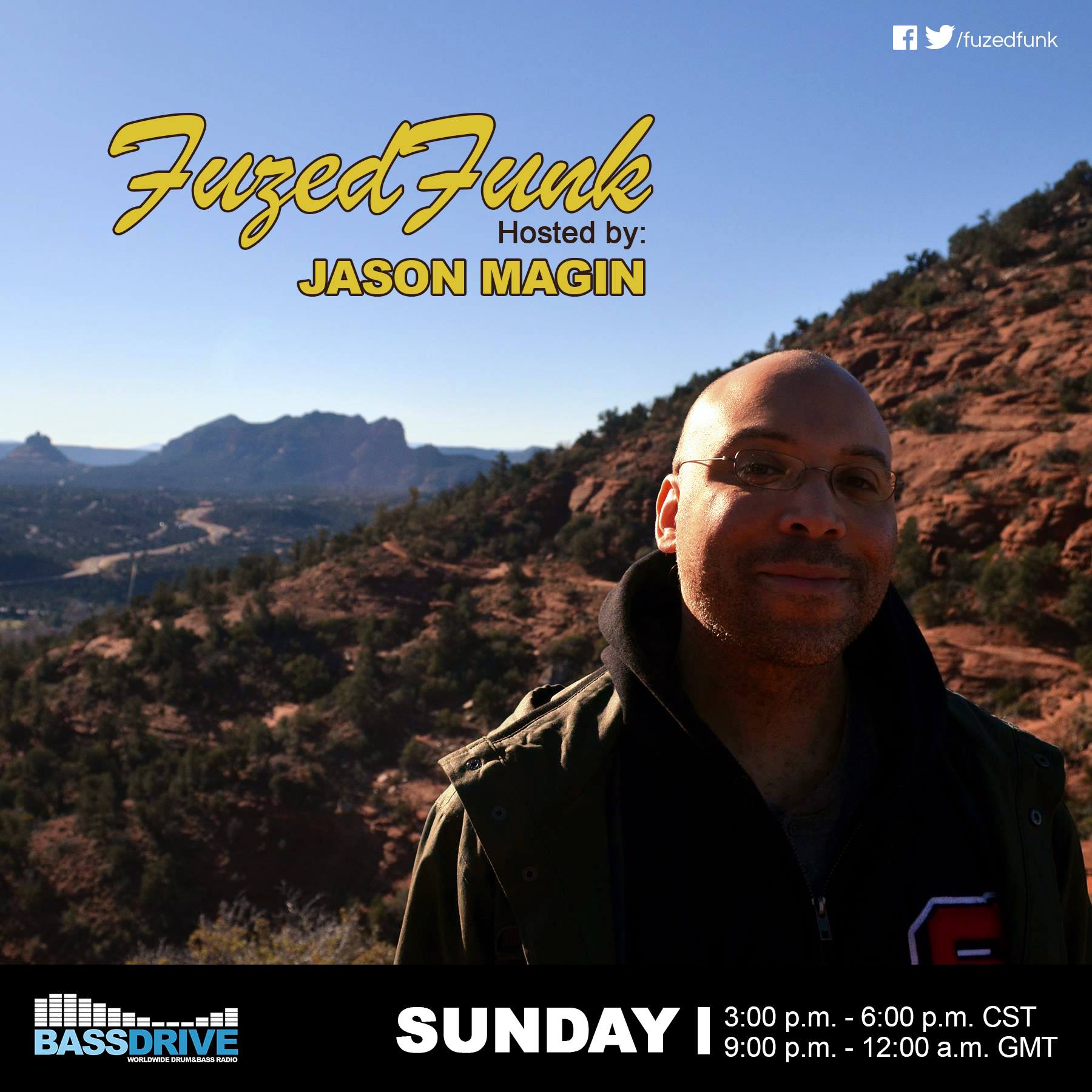 Location:

Wilmington, DE, USA

Show Time:

Sunday

Start:

15:00

End:

18:00
Each week when you lock in to FuzedFunk you get a snapshot of influences and inspirations from around the globe. Every show is crafted in the moment and with a three hour journey, the goal is to cover all the bases. Liquid, vocal, amens, jazzy rollers, old school jams...it's not just about fitting into a particular mold. Established legends and the next generation of producers all set the pace with fresh tunes for your enjoyment...and don't be surprised if we crack open what we like to call the "Vinyl Vault" ;) Special thanks going out to those who reach out, tune in, and turn up those speakers!
JASON MAGIN (FuzedFunk/Bassdrive/Substitution)- PHL
Jason Magin started his music career in 1997, getting picked up early on by the Substitution crew, and spending the years from 1999-2005 as Drum & Bass buyer for the legendary 611 Records in Philadelphia, USA. Jason Magin's extensive record collection, ear for quality, and desire to keep the more soulful/musical side of Drum & Bass alive have always fueled his Dj sets. While rooted in soul, it has been the fusion of those sounds with other styles that have set him apart and resulted in playing major events all along the East Coast USA and internationally in Spain, Argentina, Brazil, and New Zealand. Diversity is the key to the FuzedFunk sound, but it is the "Funk and Soul" that bring it all together. Positive vibes, top notch selection, and quality mixing...THAT is Jason Magin.
Over the years his reputation for diverse selection and tight mixing have put Jason Magin on stage alongside such names as Dj Marky; Xrs; A-Sides; Marcus Intalex; Drumagick; Utah Jazz; Dj SS, John B, Ltj Bukem & Conrad; Ray Keith, Dj Suv; Dj Rap, J Majik; Dj Zinc; Shy Fx; Kenny Ken; Roni Size & Reprazent; Spirit; DJ Andy, Keaton; Pendulum; Dj Dara; Starchild; Empress; J-Smooth; D-Star; Dj DB; Craze; Dieselboy; Mason; Ink & Loxy; Seba; Twisted Individual; Capital J; L-Double; Doc Scott; Hive; Bailey; Bad Boy Orange; TC; Mental Sharp, and the list goes on!