Deceit FM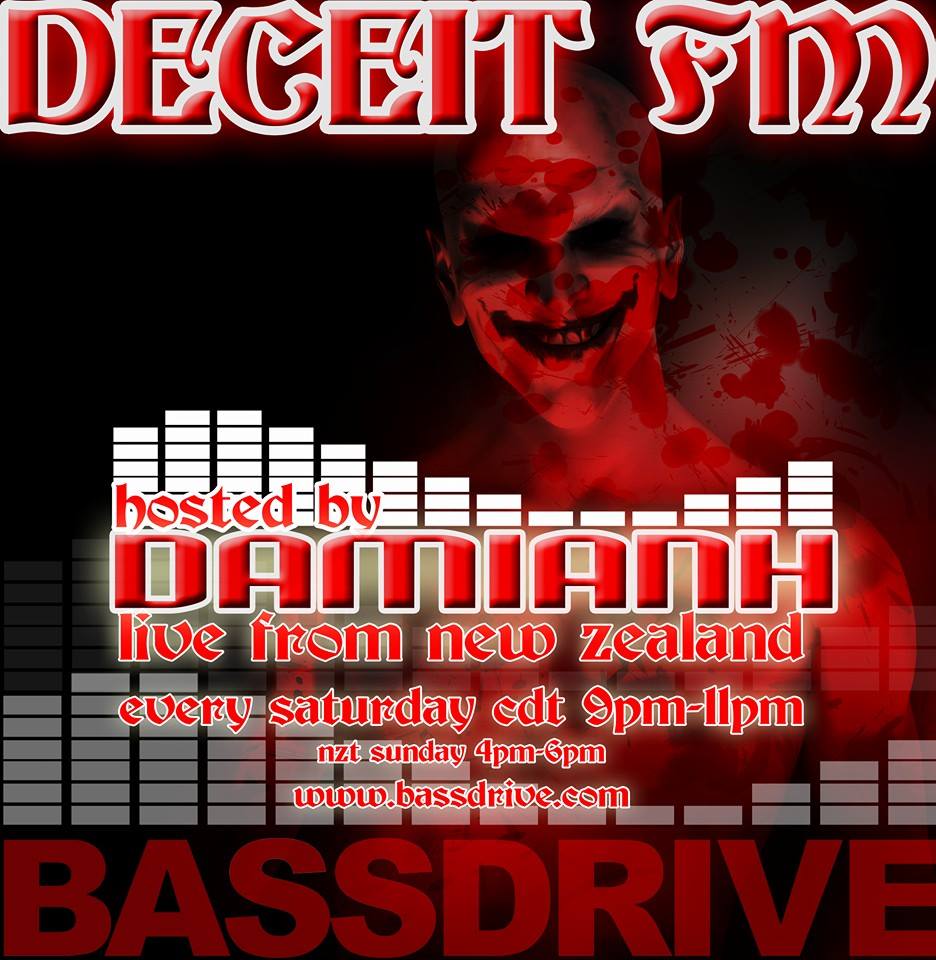 Location:

Perth, Australia

Show Time:

Saturday

Start:

19:00

End:

21:00
Born & Raised on the West Coast of New Zealand's South Island. DamianH started his musical career as a DJ at the age of 13. Age 18, he started purchasing his first DnB vinyls, and never looked back.
He has shared the stage with all the biggest names in NZ DnB, The Upbeats, Concord Dawn, State Of Mind, Shapeshifter, Borderline, Dose, Trei, Optimus Gryme & many other International artists such as Optiv & BTK, Jade & Mindscape, Heist, Commix, ASides, Digital, Jubei & a heap more.
DamianH began his reign of filth on bassdrive with Deceit FM in late 2010, bringing a whole new level of duttyness to the saturday night line-up. He brings a levelled up mixture of, hi-paced, stomping, deep & innovative drum & bass. Always leaving you wanting more.
In 2014 he co-founded his new baby -- Feral Inc Audio record label. There will be lots more to come from this man, keep your nappies on.