Vinyl and Circuitry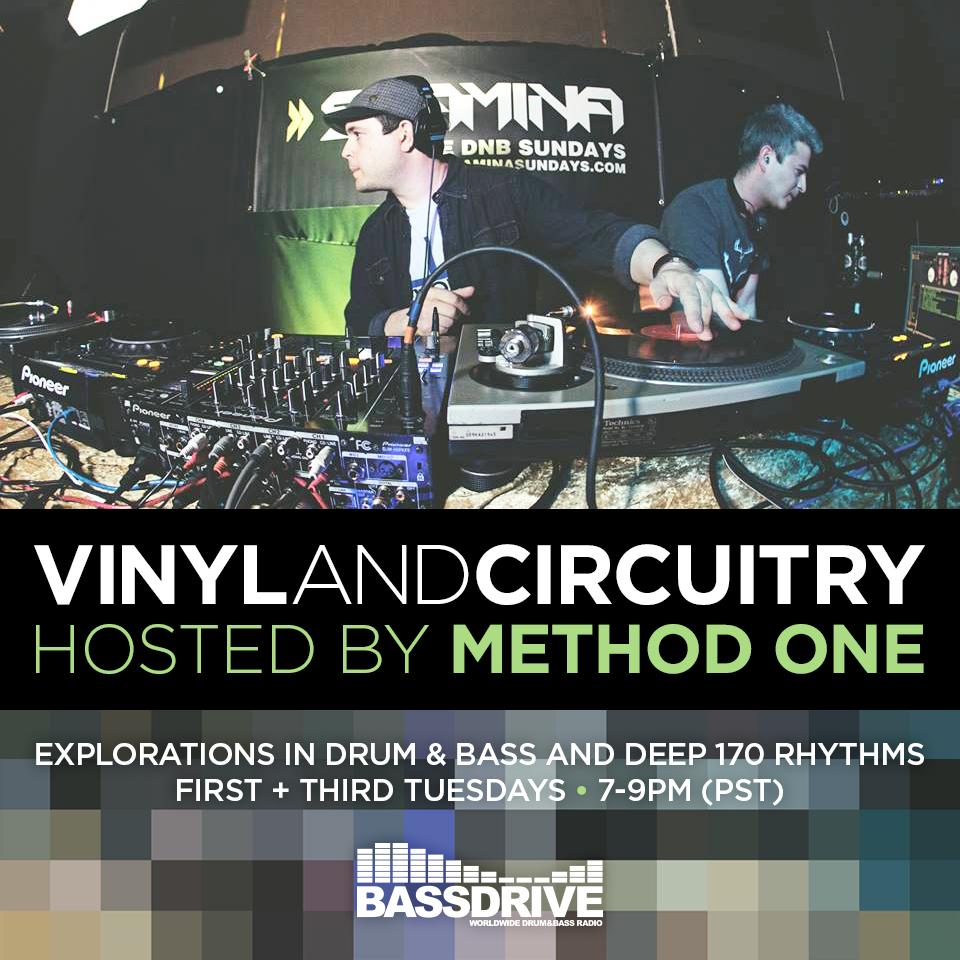 Warning: file_get_contents(http://soundcloud.com/oembed?format=js&url=https://soundcloud.com/method-one&iframe=true): failed to open stream: HTTP request failed! HTTP/1.1 403 Forbidden in /foo/home/virtual/bassdrive.com-new/www/ext/modules/bass_ext/helpers.php on line 4
Location:

San Francisco, CA, USA

Show Time:

Wednesday

Start:

21:00

End:

23:00
Representing Bassdrive since 2006, Method One's "Vinyl & Circuitry" program has consistently probed the far reaches of drum & bass and 170 music. From the newest of the new to the classics of yesteryear, every show promises surprises.
In the 20+ years since he first started experimenting with sampled loops, Jason Leder aka Method One has become one of the elder statesmen of the American drum and bass scene. As a dj, he has honed his craft through hundreds of gigs stretching back to the early nineties. As a musician, he is one of the foundation artists at Auxiliary and is responsible for numerous releases and remixes on labels such as 31 Records, Secret Operations, Levitated, Elektra/Warner Brothers and more.
Jason lives in San Francisco, California and is a resident at the Stamina Sundays weekly night.