Northern Groove Show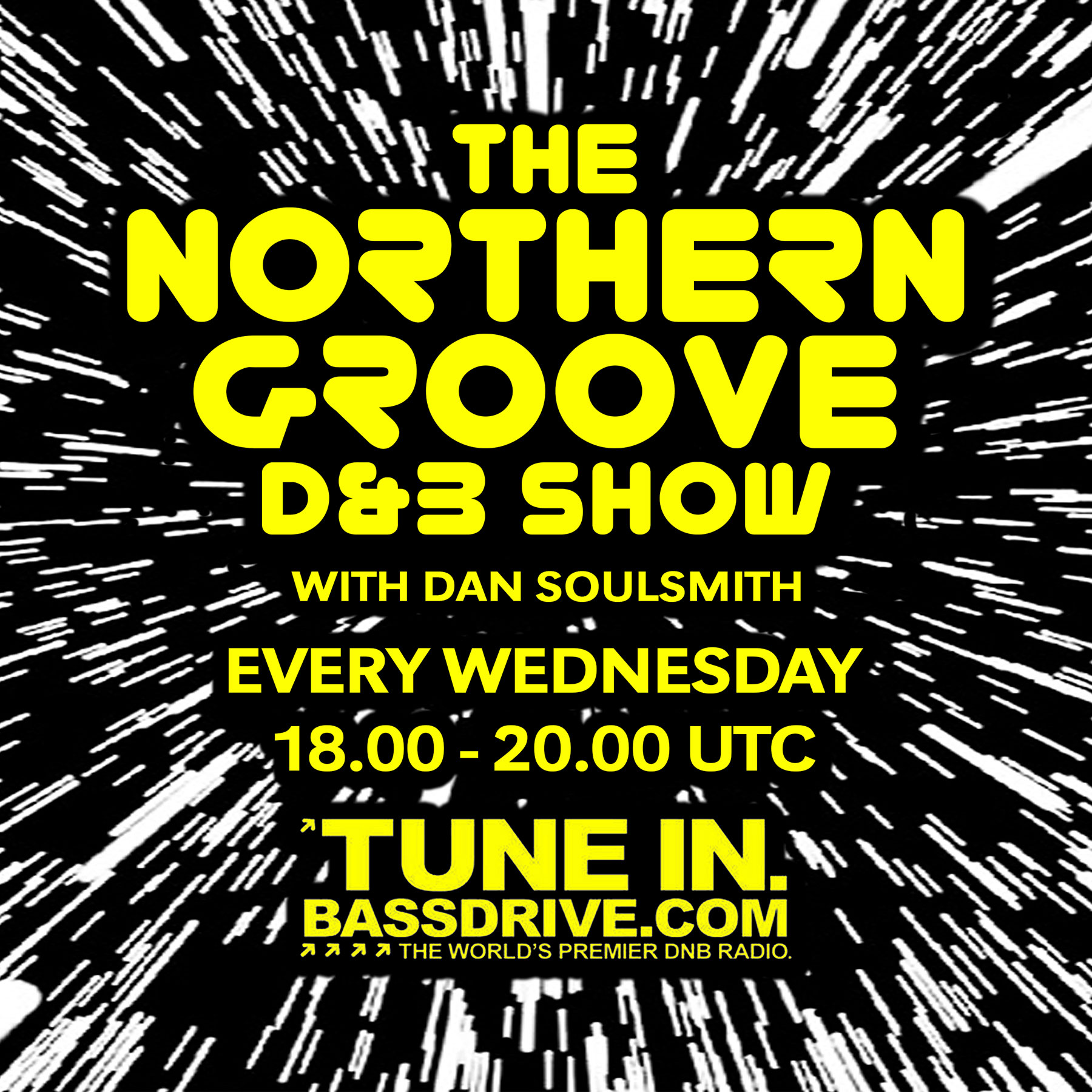 Location:

Manchester, UK

Show Time:

Wednesday

Start:

12:00

End:

14:00
The Northern Groove D&B Show with Dan Soulsmith:
Broadcasting live from Old Trafford in Manchester, UK every Wednesday, the Northern Groove Show is a two hour joyride to a soundtrack of deep-rolling Drum and Bass. Dan's mission is to transport listeners across aural soundscapes... Conjuring the sights and sounds of smoky jazz clubs, down to pumping vibes of party basements… drift deep across ocean floors… escape to the higher climes of foreign lands... journey into space with cosmic atmospherics, and orbit other worlds before floating back down to earth, returning to street life and soulful reality.
Dan's excursions are always unplanned. He mixes on the fly, to share in the anticipation of an unknown journey, in the moment, with his listeners. Energetic or chilled, organic and synthetic, rough with smooth, light and dark.
The Northern Groove Show Every Wednesday. Global Time Zones: 15.00h>17.00 UTC / UK
Dan Soulsmith Biog:
Dan's musical life is split straight down the middle; 50% of his time is dedicated to collecting Drum & Bass, whereas the other half is spent following and researching everything else that interests his ear. Originally from Liverpool, Dan works as a 'jobbing' DJ, playing most of his other musical interests (House, Disco, Boogie, Electro-Funk & Soul) around his adopted hometown of Manchester. Whatever the genre, Dan feels that the music he plays must have soul. This ethos, and his broad musical tastes are reflected in the Drum & Bass he plays on his weekly radio show.
In 1996 Dan discovered LTJ Bukem's seminal compilation 'Logical Progression'. This was Dan's turning point! Hooked on that vibe, from then on he would endeavor to unravel the influences behind the work of the producers from within such fields of deep Drum & Bass, a style the press dubbed 'intelligent'.
In 2003 Dan set up his own promotion company Northern Groove Promotions and went about trying to promote his own interests in music. In 2006, out of frustration at not being able to obtain the music he was hearing LTJ Bukem play every month in London, Dan wrote to Good Looking Records. Between 2007 and 2012 Dan would work for his favourite record label and DJ, fulfilling many positions such as GLO Community Officer, Event Promoter, Press Officer and GLR Label Coordinator.
From 2009 to 2011, through Northern Groove Promotions, Dan was involved with re-establishing Manchester's leading live music venue Band on the Wall where he worked as Assistant Club Night Promoter & Consultant, promoting nights such as Manchester's finest D&B night 'Soul:ution', the spiritual home and club residency of Marcus Intalex & his Soul:R record label.
Presently Dan is focusing on presenting his BassDrive radio shows.
In his own words…
"I am not a D&B producer and I don't run a D&B label, however I am a huge fan of deep, soulful Drum & Bass, and above all I love to DJ! I therefore feel privileged to have a platform to present my own weekly radio show live on BassDrive, I am also very proud to be part of the BassDrive family.
My thanks go to all the talented producers and tenacious record labels that make this music accessible to all! I am simply a fan with a radio show... I just hope that I can do all the hard working producers and record labels justice by promoting and presenting their music in a considered fashion.
Producers & labels, thank you for the music! & please feel free to send me your new material and info by emailing
northerngroove@hotmail.com
Promoters, if you would like me to play your town then please contact me or Bassdrive Bookings.
Not forgetting… my eternal thanks to the Usual Suspects!"
- Dan Soulsmith 2015